The Americans with Disabilities Act (ADA) was signed into law by President George H. W. Bush in 1990. It is a wide-ranging civil rights law that prohibits discrimination on the basis of disability. Disability is defined as "a physical or mental impairment that substantially limits a major life activity."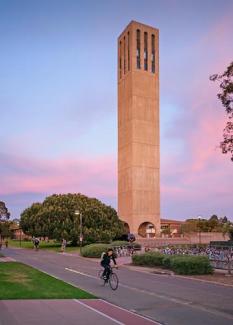 The ADA has five "Titles".
These titles prohibit discrimination based on
Employment
Public Services and Transportation
Public Accommodations and Commercial Facilities
Telecommunications
Miscellaneous Provisions
The UCSB Campus has several resources available for those concerned with specific aspects of the ADA.
ADA Handbook
Download the UCSB ADA Handbook. We hope you will find the handbook useful to your department. If you have further questions or need assistance, please contact the interim campus compliance officer Becky Steiger beckysteiger@ucsb.edu.
The campus' Web Standards Group has also put together a set of Web Accessibility Guidelines designed to ensure access to all campus web pages for individuals with a variety of disabilities.