The Disabled Students Program (DSP) has the responsibility of coordinating academic support services for students with disabilities. As you progress toward your educational goals, you may encounter academic situations where our support can be useful.
The Disabled Students Program Registration Checklist
Complete your Statement of Intent to Register (SIR). Only currently admitted students may apply for services. Documentation for newly admitted students will be reviewed starting late June with the exception of students taking summer courses.
Create an online profile through the DSP Services Portal. [How to Create a DSP Profile]
Disclose your disability and submit documentation to DSP via FAX (805.893.7127), in person or you may upload completed forms to your DSP Portal profile. [View Documentation Guidelines]
Once received, a Disability Specialist will review your documentation. It can take 1-2 weeks to review all documentation.
Once approved, your Disability Specialist will contact you to set up a one hour intake appointment.
At your appointment your Disability Specialist will have you review your accommodation services, sign the services agreement and provide an overview of how to navigate DSP services and procedures.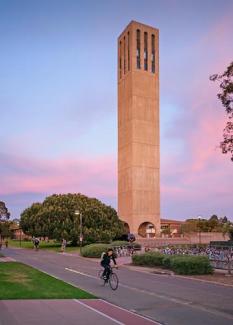 The following list shows the variety of disabilities for which we provide services, however it is by no means an exhaustive list. If you have questions about whether your personal disability qualifies for services through our office, please contact us at 805.893.2668.
Acquired Brain Injury (ABI)
ADD/ADHD

Predominantly Inattentive Presentation
Predominantly Hyperactive-Impulsive Presentation
Combined Presentation
Other Specified Attention-Deficit/Hyperactivity Disorder
Unspecified Attention-Deficit/Hyperactivity Disorder

Deaf
Hard of Hearing
Learning Disabled

Non verbal LD
Language based LD
Dyslexia
Dysgraphia
Dyscalculia
Mobility
Other Functional

Arthritis
Asthma (respiratory conditions)
Blood Diseases
Cancer
Diabetes complications
Heart Disease
HIV complications
Leukemia
Lupus
Sickle Cell Anemia
Psychological

Anxiety
Asperger's Syndrome
Bipolar
Depression
Obsessive Compulsive Disorder
Panic Disorder
Post Traumatic Stress Disorder (PTSD)
Schizophrenia

The following are examples of common psychological conditions or disorders, but are not a complete list. If you have individual questions, please contact the DSP office or Jane Castillón

Vision